Fast Track Newsletter - May 2015
Welcome to the May issue of our Fast Track Newsletter. Hope you are doing well.
Today, we would like to take you on a special Claytex tour and we believe that you are going to like it. The last couple of months have been superb as we got the privilege to meet with the engineers of Bentley Motors, Rolls Royce and BAE Systems at their offices, thanks to the MIA for organising such fantastic showcase events. We discussed systems modelling & simulation (Dymola) and requirements traceability (Reqtify). By the way, how are things at your end?
In this issue, we would like to share a new webinar with you as part of our 'A to Z' systems engineering journey coupled with all the papers that we presented in recent conferences, news about the upcoming training course and events, as well as a few tips on Reqtify, including a webinar, data sheet and case studies. Please do get in touch to give feedback and let us know what you would like to be covered in our next newsletter.
Please feel free to forward this newsletter to your colleagues/friends and follow us on LinkedIn and Twitter to view our quick bites on Dymola, Reqtify and much more.
Webinar

Model-based Systems Engineering with Dymola

Model-based systems engineering is essential to speed the development of complex, multi-domain systems. Learn how Dymola can be used to perform system concept assessments and ...

Watch here

In the News

Security Industry Focus on Engineering Simulation Show

Security Industry e-magazine features Claytex, focusing on Dymola and Reqtify solutions, in the April issue of their e-magazine prior to the Engineering Simulation Show which took place in the historic Derby Roundhouse.

Read more

Claytex Papers

Claytex Presented at International Exhibitions

Claytex papers/presentations covered the following: powertrain & control system development, effect of gearbox preconditioning on vehicle efficiency and multi-domain vehicle dynamics in driver-in-the-loop simulation.

Read more
10th - 13th May 2015

University of Nottingham

Claytex will be exhibiting at the VTMS 12 Conference and Exhibition at the University of Nottingham, organised by the Institute of M echanical Engineers (

IMechE

).

Read more

Events

7th May 2015

Silverstone

Claytex will be exhibiting at the Motorsport Showcase of Capabilities to Niche Vehicle OEM event taking place at Silverstone, organised by the Motorsport Industry Association (

MIA

).

Read more

16th - 17th June 2015

University of Warwick

Claytex will be exhibiting, showcasing Dymola, at the SVT 2015 Conference taking place at the University of Warwick, organised by the Institute of Mechanical Engineers (

IMechE

).

Read more


Introduction to Requirements Management with Reqtify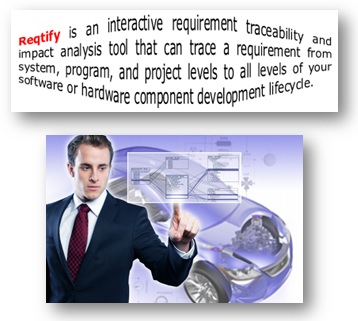 Case Studies: Airbus - Alstom - PSA Peugeot Citroen

Dymola & Modelica Training Course in May
From 19th to 21st May, we will be running an Introduction to Dymola and Modelica training course at our offices in Leamington Spa.
This course is designed to get new users up to speed with model development and analysis in Dymola and covers the basics of the Modelica modelling language.
There are still a few spaces left on this training course, so please get in touch, if interested in attending.
Overview of the course curriculum
Our Range of Systems Engineering Solutions:
Designing & validating critical control software applications

Find out more
| | |
| --- | --- |
| Copyright 2015 All Rights Reserved. | |
website: www.claytex.com - Tel: +44 1926 885900
email: sales@claytex.com or learn@claytex.com

Click here
to forward this message to a colleague.
If you do not want to receive future email communication from us, please use the link:
unsubscribe
Claytex Services Limited, Edmund House, Rugby Road, Leamington Spa, - CV32 6EL