Fast Track Newsletter - February 2015
Welcome to the February issue of our Fast Track Newsletter. Hope you had a great start into 2015. The Autosport International Show was incredible and we were overwhelmed to see the high level of interest in Dymola - modelling and simulation. Don't worry if you missed our workshop. Here is the presentation: 'Real-Time' models for driver-in-the-loop simulators.
I am delighted to announce the winner of our competition at the Autosport International Show, Jesper Pedersen from Aarhus Tech, with the quickest lap of 1.42.1 on our simulator. Well done Jesper.
In this issue, we would like to share another webinar with you as part of our 'A to Z' systems engineering journey coupled with an announcement, news, upcoming events and two new releases. You are always welcome to get in touch to give us feedback or let us know if you would like to learn more. Please feel free to forward this newsletter to your colleagues/friends and follow us on LinkedIn and twitter to view our quick bites on Dymola and much more.
Webinar

The Power of Modelica &

Dymola

Learn how the power of Modelica and Dymola can be used to quickly model, configure, simulate and validate the many different systems in a hybrid electric vehicle. Free webinar is available to view.

Watch here

Announcement

Claytex & rFpro Extend Partnership

Claytex and rFpro have extended partnership with Claytex becoming a reseller of rFpro solutions

and the introduction of a new solution for Dymola - TerrainServer Library for Dymola

.

Read more

In the News

Race Tech Magazine Interviews Claytex

Chris Pickering, Deputy Editor at Race Tech magazine, spoke to Managing Director of Claytex, Mike Dempsey, about systems engineering and simulation - the vital tool in modern motorsport.

Read more
25th - 26th February 2015

Solihull

Claytex will be exhibiting & presenting at the FPC2015: 'Using physical models for powertrain and control systems' - Thursday 26th February, Powertrain Control session at 11:30.

Read more

Events

25th - 26th March 2015

The Netherlands

Claytex will be exhibiting & presenting: 'Investigating the effect of gearbox preconditioning on vehicle efficiency' - Thursday 26th March, Thermo Mechatronics session at 16:00.

Read more

15th - 16th April 2015

Derby

Claytex will be exhibiting & presenting at the Engineering Simulation Show: 'Multi-domain vehicle dynamics models for Driver-in-the-loop simulation' - Thursday 16th April, Exhibition Hall 1 at 12:15.

Read more

11th International Modelica Conference 2015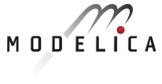 Claytex is keen to support individuals or teams interested in writing a paper covering modelling with Dymola. Please get in touch via email or phone.
For more information about the conference and paper submission guidelines visit
Our Range of Systems Engineering Solutions:
Designing & validating critical control software applications

Find out more
| | |
| --- | --- |
| Copyright 2015 All Rights Reserved. | |
website: www.claytex.com - Tel: +44 1926 885900
email: sales@claytex.com or learn@claytex.com

Click here
to forward this message to a colleague.
If you do not want to receive future email communication from us, please use the link:
unsubscribe
Claytex Services Limited, Edmund House, Rugby Road, Leamington Spa, - CV32 6EL