[web version]


FORWARD TO A FRIEND

Test Your Tropical Plant Prowess
Summer has arrived and we are using tropical plants everywhere! They are bold, architectural, and affordable. Would you be able to identify tropical plants if you saw them? See how many plants you know.

Click here and test your knowledge.

Stop the Stress
With rising temperatures and inconsistent rain, please check your garden to make sure plants are getting all the water they need. Plants don't like stress anymore than we do. Questions? Give us a call.



Do You Know?


Do you know what #ExposeYourFlare is all about? Ask anyone from Topiarius, they'd be happy to explain.
So You Want A New Patio? PART 2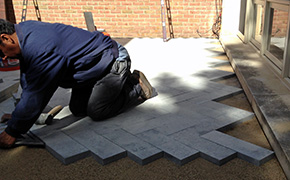 PERFECT SOLUTION
Patios are the perfect solution for creating an enjoyable outdoor space to eat, drink, and be merry. And, if you're looking to have one installed, it's good to understand why a professional, high-quality installation costs what it does.
READ MORE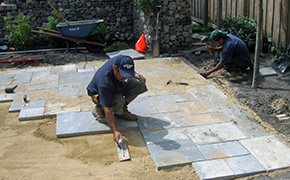 SO WHAT IS OUR ADVICE?
Completely understand what you are getting when pricing out your patio. Not every estimate is comparing apples to apples. Follow our check list and you should be equipped to make a sound decision.

READ MORE

So three years ago, after decades of running a prolific landscape-design studio in New York City and, later, the
Hamptons, Edwina von Gal announced she was going to scale back on her design work and launch a nonprofit. The venture, called the Perfect Earth Project, would have a simple mission: to persuade homeowners and fellow landscaping professionals to stop treating the land with chemicals.
READ ENTIRE ARTICLE
Learn More About Topiarius
Topiarius, 2950 W. Carroll Ave., Unit 2 East B, Chicago, IL 60612
www.topiarius.com
(773) 944 5400
Topiarius, 2950 West Carroll Avenue, Chicago, IL 60612