[web version]


FORWARD TO A FRIEND

Every year Pantone* picks a color (or colors as is this year) that launches new trends in fashion and design. For Pantone it is 'a symbolic color selection; a color snapshot of what we see taking place in our culture that serves as an expression of a mood and an attitude.'
READ MORE

Spring clean-ups have begun! Early spring annual installations begin the week of April 11th. Interested in either service? Give us a call.

Summer annual installations begin after May 15 - our frost date. Have you signed your summer annual contract yet? Don't delay, our schedule is filling up quickly.
Better Homes & Gardens April 2016 issue highlights Topiarius' roof top gardens. Look here!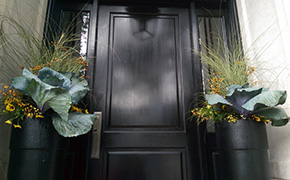 PAINT THAT FRONT DOOR
Most of us know the importance of curb appeal when we are looking to sell our homes, but why wait to fix up your front for someone else? Here are 5 design tips to help you create an entrance to remember.
READ MORE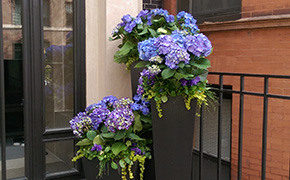 FRAME THE FRONT DOOR
Take cues from the style of your home when choosing planters. Get planters that are bigger than you think you need, a planter that is too small will un-impress.

READ MORE

Did you know that a tree can actually strangle itself with its own roots?
READ ENTIRE ARTICLE
For more pictures and information follow our HASHTAG . . . #ExposeYourFlare.
Learn More About Topiarius
Topiarius, 2950 W. Carroll Ave., Unit 2 East B, Chicago, IL 60612
www.topiarius.com
(773) 944 5400
Topiarius, 2950 West Carroll Avenue, Chicago, IL 60612