Fast Track Newsletter - May 2017
Welcome to the May issue of our Fast Track Newsletter. We hope that you enjoyed the spring holidays.
We had a very busy first quarter and are all set for the release of a new suite of Modelica libraries for modelling Engines, Powertrain and Suspensions combined with tools to integrate them with Driver-in-the-Loop simulators and detailed road models. More information will be available in June when the libraries are released.
In this issue, you can access two of our presentations from the FPC and UKIEF, in case you could not attend the events, and watch a new webinar on the 3DEXPERIENCE Platform for Systems Engineering. The Energy Engineering magazine have featured Claytex in their LCV Special Edition - 2017 Yearbook - under the title of 'Getting Physical' that you can read about.
Finally, we exhibit and present three papers at the 12th International Modelica Conference this May and showcase our capabilities at the MIA Business Growth Conference taking place at Silverstone in July. Please get in touch if you have any questions as we love hearing from you.


Events

Claytex exhibit and present at the 12th International Modelica Conference, Prague - May 15-17
Papers/Presentations
1. Investigating the Effect of a Sonic Restrictor in the Intake of an Engine
2. Model Reduction Techniques Applied to a Physical Vehicle Model for HiL Testing
3. Engine Thermal Shock Testing Prediction through Coolant & Lubricant Cycling in Dymola
Read more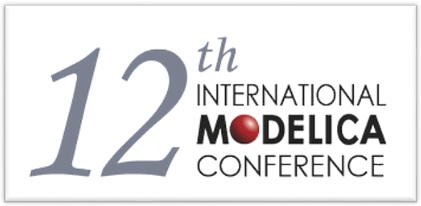 Claytex showcase of capabilities at the:
MIA Business Growth Conference, Silverstone - 13 July
Read more